So, we broke down and could not resist this at the store...
The pet store...
Welcome Sunny!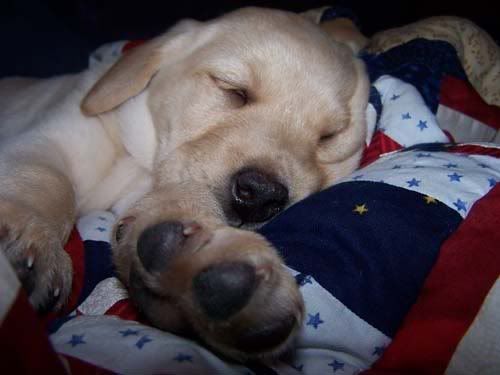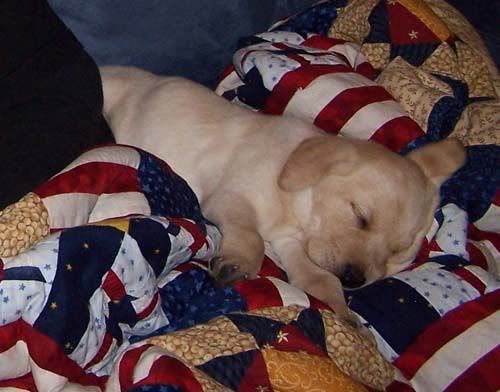 Isn't she a peach? Yes, she is. She's a month a half old Yellow Lab. Wish us luck keeping our shoes in one piece LOL! The hamster was freaked out by her. We brought Hammy down in her ball to run around and she immediatley smelled the dog. She wouldn't roll around she just sat there, and when she did get courage to roll around, she slowly would stick her feet out and move, it was soooo funny. The kids are so excited about having a dog.
In case you didn't get my email about Curren losing his first tooth last week, please click on the link below to watch, it's a really funny video!!!
Click Here