Lots happening around here.
#1 School lets out tomorrow!!! The kids are totally excited.
#2 Mark is changing jobs at work, same company, different job, and we are all excited about this.
#3 It is supposed to be warm this weekend! This is a big deal. And I'm making strawberry jam on Saturday… this is awesome!
#4 Can't think of anything else?
We are doing good in Portland. The weather has been a downer, cold, windy, rainy, doesn't it feel like October? We have been having a good time though, and are looking forward to summer.
The kids had a feast and festival at their school a few weeks ago. We played a lot of games and won a goldfish… "Squirmy" lived with us for 2 whole days. And Curren had to learn about how to deal with the death of a fish and flushing it down the toilet…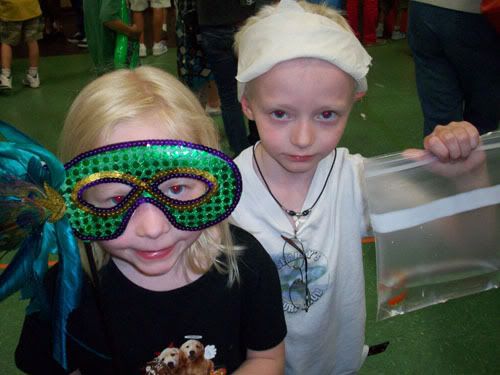 We got our faces painted…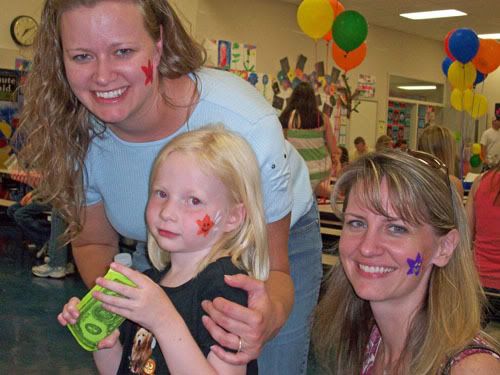 And Jessie showed off her monkeybar skillz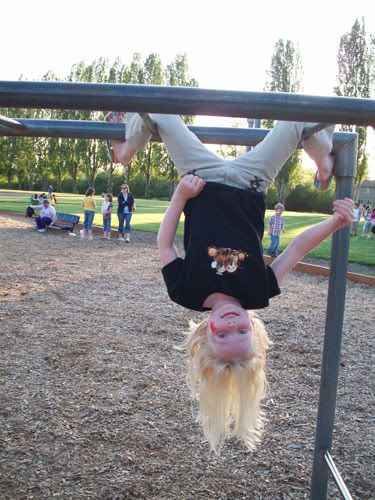 And Mark and our neighbor Mike tried to hide their identity and not be seen…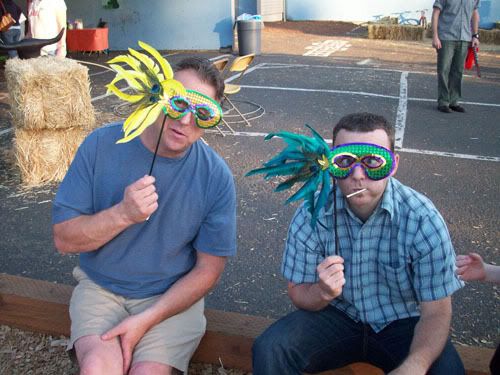 But if you zoom in on Mark… you can totally tell it's him LOL!
However… Can you tell if this is Mark or Jessie???
And here we are ready to head for the barn.