We went on a hike this weekend to
Drift Creek Falls
. It was an easy 3 mile hike round trip, and since it's spring everything is a vibrant green, and newly grown. It was a beautiful afternoon :) We took Sunny with us and she had fun too, just not on the car ride there (car sick)... so not fun.
So you hike down into the big forest... and check it out.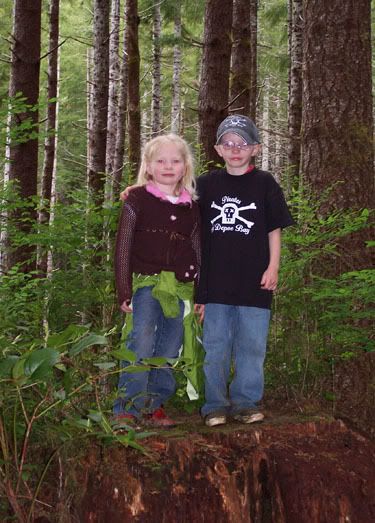 Discover there was a forest fire a long time ago...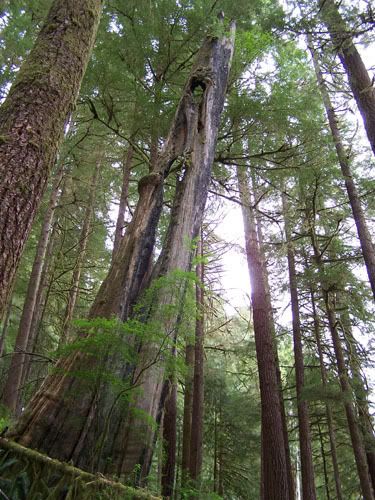 And then stop to gape at the HUGE metal suspension bridge crossing the big canyon, and look down.... way down at the large waterfall beneath your feet, and don't get vertigo.
Keep going down to the bottom of the stream to view the waterfall and relax.
See the big bridge up there?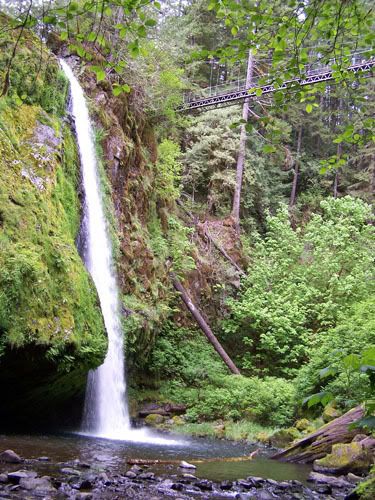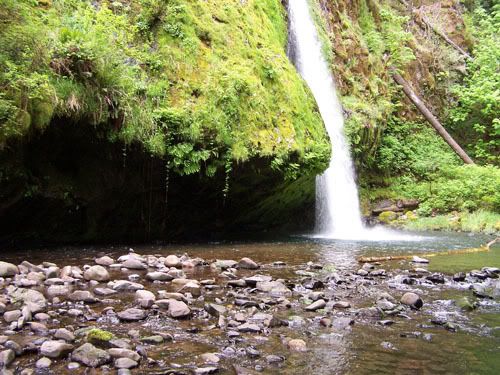 It is south of Lincoln City, and then you drive 10 miles into the middle of the forest and park. I loved it, and was glad we went. And on your way there, swing over to Depoe Bay and eat at the Sea Hag, just do it... and eat their clam chowder... holy cow it's so good.
Hope you liked the pictures :)