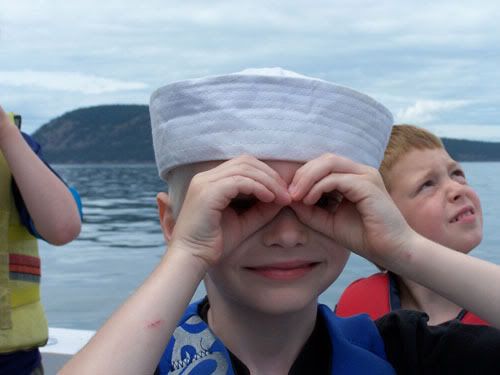 Hey everyone! Mark is back in town after two full weeks of being gone. I don't think it counts he came home for 10 hours of the two weeks, do you? Mark went to France the first week of July for work. He was in Nice, France. He said it was beautiful and he liked how unique everything was there. I hope we can go back there together someday. We need to go through his pictures and I'll post some soon of the trip he took.
One June 28th Mark's mom went into the hospital because she was having chest pains, she was having a heart attack. They had to do multiple surgeries on her, and it was a very long weekend. We almost lost her, and we were all so scared. She has pulled through though, she is so strong! Mark left the day after he returned from France to go and see his mom back home. He stayed for a week there. She is getting better every day now, and we are so thankful for that.
Since Mark was in France for the 4th of July, I drove up to see our friends Matt and Charissa in Anacortes, Washington. We went there in January, and I wanted to see them again. We had a great time, and I am glad they are willing to put up with us for a few days :) We were able to go boating with Matt's dad again, and it is always so nice to go. We even saw dolphins :D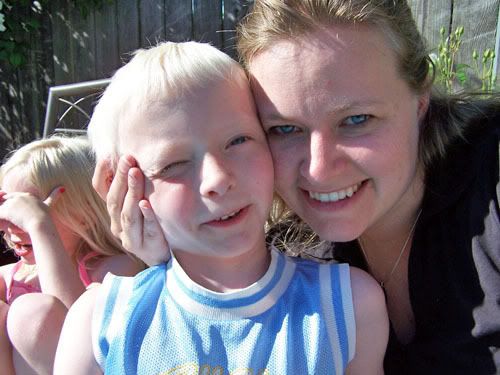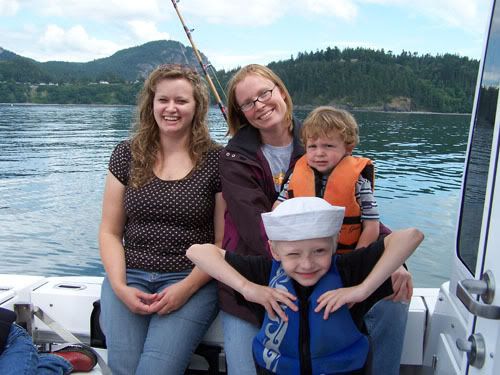 Curren is doing the chicken dance apparently for the camera.
You see that cut on Curren's nose??? Well, that is a lesson learned. We were at the dog park and he and another boy started throwing little rocks (and I tell him all the time not to throw rocks) well, the boy accidently hit Curren right in the nose. The lesson learned? The rock always wins.
Here is a view from the Rose Gardens here in Portland, that is Mt. Hood you see... Jessie calls it Mountain Hood.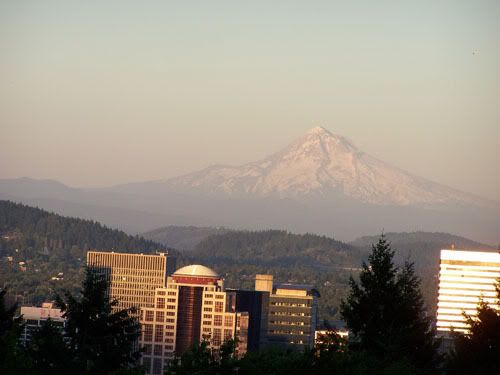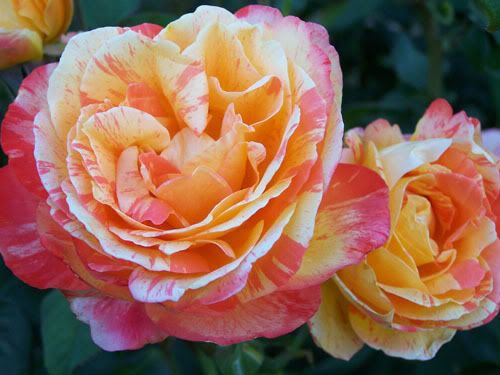 We've been swimming a lot because it's been so warm here, and our house seems to be 10 degrees HOTTER than outside, so I am thankful we have a pool… it kind of helps since we don't have air conditioning. Even Sunny gets to swim! Doesn't she look excited?? :D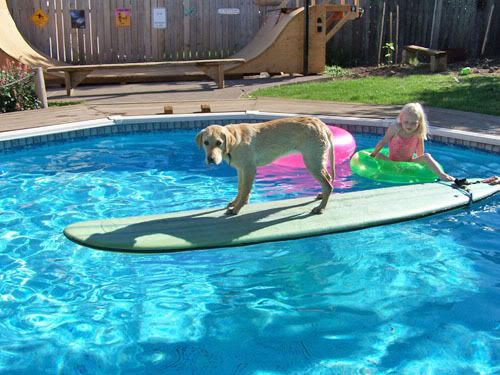 Sunny is totally embarrassed and doesn't like me spreading these pictures all over the internets...
We also went to the hot air balloon festival a month ago, and it was so cool! The kids all loved it :D Here they are getting warm from the hot air filling the balloon up...