Jessie's thoughts of the day:
Getting ready for church yesterday, I was curling her hair. She said, "mom you know on the dollars with the president? They wore wigs!" I replied "yes, they did! That is silly isn't it?" and she says "yes, and my hair looks like that president guy"
When Jessie was getting in her pajamas for bed she said "mom, I am turning into an old lady!" me: "what?! Why do you say that?" Jessie: "Because I have moles all over, I didn't used to!"
Jessie is a riot! She got a haircut a few weeks ago and she likes it, because she can brush her own hair :)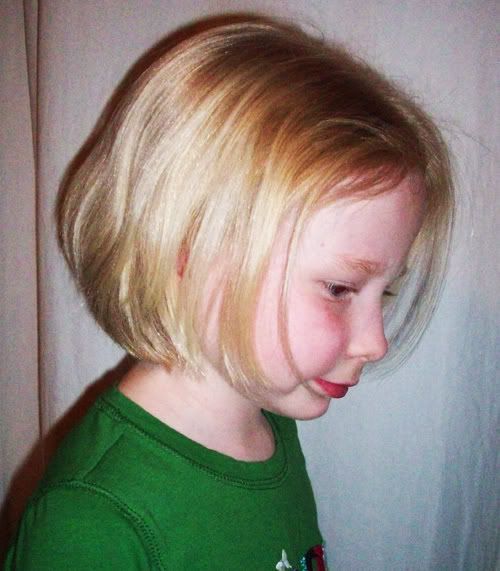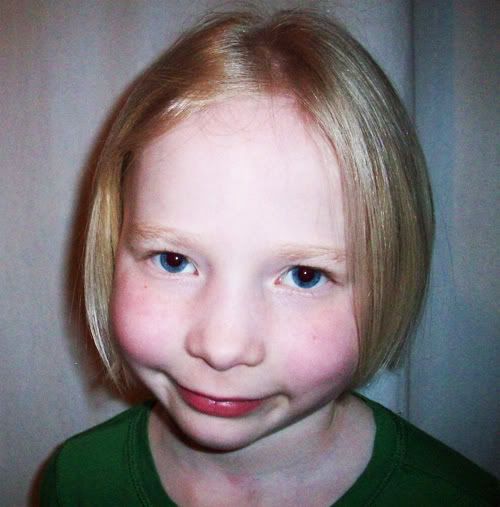 Here's Jessie with her horse slippers.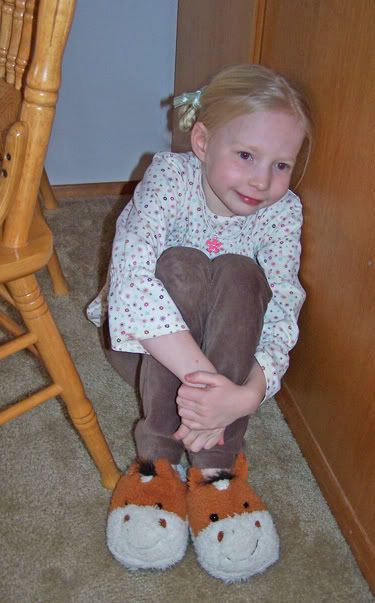 And here are my good looking boys.