The house is currently under construction. Our dishwasher had been leaking for an unknown amount of time (I don't even want to know how long…) So, it ruined the flooring. Mark ripped out the old dishwasher, the old floors, and the trim. He has put in new hardwood floors in the whole kitchen / dining room area. After that big job he went to China for a week to take a break from it. When he got home the week of Thanksgiving he painted, put new trim in and bead board on the walls. It looks amazing! We still have to sand down the nail holes and paint the trim and beadboard. It's coming along really nice. I love the paint color, it reminds me of the ocean.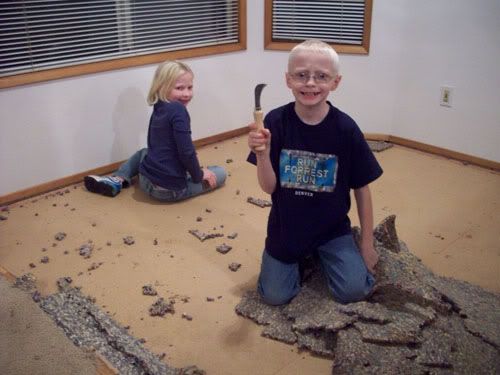 Old carpet OUT!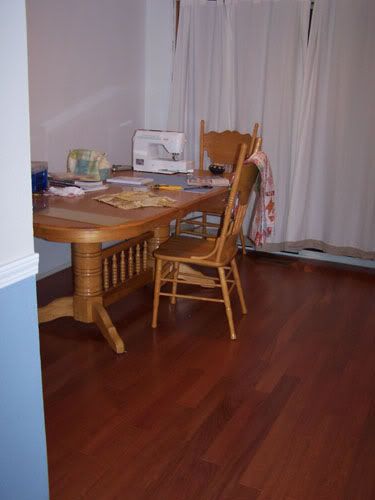 New hardwood floors, IN!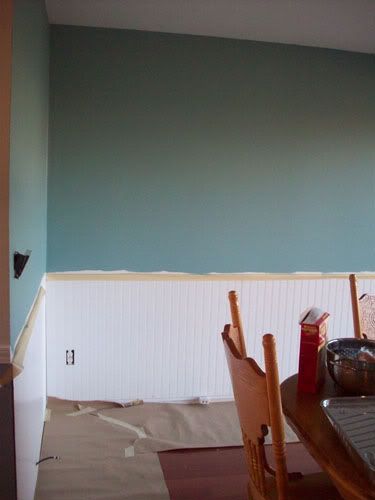 Walls painted, and bead board starting to go up.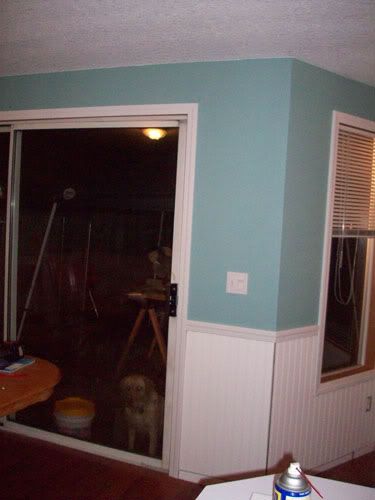 Bead board, trim and chair rail go in.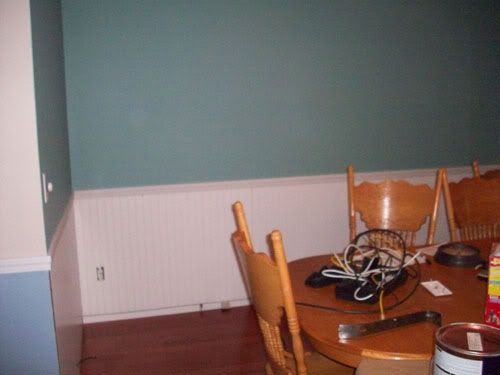 Mark says it's "weird" and "really green" so I can't tell if he likes it or not. We rearranged the furniture too. We put the computer desk where the table was, and moved the bookshelf upstairs. The table now has a really big area, and you can walk all of the way around it. It should help declutter the room. I've been on a major "dejunking" phase. I am giving everything to Goodwill, they must love me by now. It feels really good to clean out.
While Mark was in China, I had the kids' photos taken by my friend
Jen Korth
. For those of you who live in Utah, call her up to take your family photos, she's awesome! I've posted these on Facebook as well...