We couldn't make up our mind last weekend as to what or where we were going to go. We originally wanted to go to Seattle to see some friends, but we weren't able to work that out, so we went swimming Friday night at the local pool. We had a lot of fun. The kids aren't swimming on their own yet, they wear water wings. But they are a lot more confident in the water now. The facility had a kiddie pool with a big waterslide and water toys. Jessie was really good on the slide she'd lay down and come shooting out so fast, I could hardly grab her some of the time! It was funny.
Saturday we woke up and got in the truck, still not very sure where we were going. We ended up going South, and then decided on Crater Lake. It's a 5 hour drive from Portland. We got there around 2:00 and there was 2 feet of snow up there, and it was foggy. I thought we wouldn't be able to see the lake because of the fog, but as we drove around the rim of the lake, we could eventually see it. It was really pretty! It is the deepest lake in the USA at 1,943 feet. It is in a huge crater on top of a mountain and is 5 miles across, I've never seen anything like it. I want to go back in the summertime, they have boat tours and you can hike around it too. It'd be really fun. The drive up to the mountain was gorgeous with all of the leaves changing. It made me want to just stay there for a couple of days to relax. Hopefully we can get back there.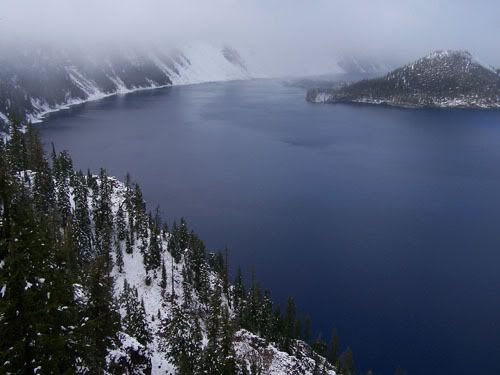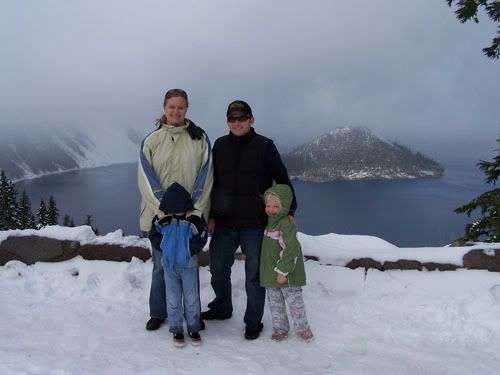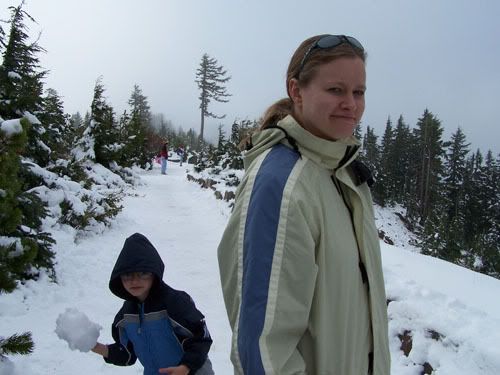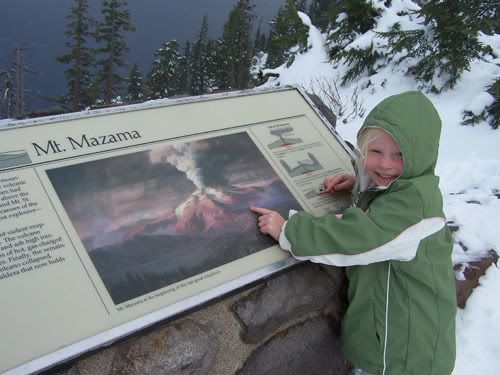 Here are a few pictures we took of Crater Lake from an airplane last year.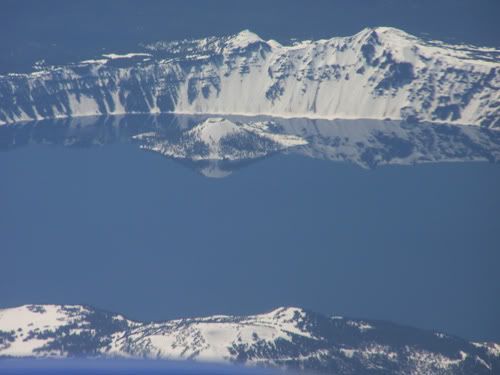 We have been keeping busy. Mark has sales rep training all week long, so he's been going to work early and coming home later. I have been planning an Enrichment night for church, which is this coming Thursday. I am excited for it, we are making some decorations for the coming holidays, having a dinner and a lot more, so it has been fun to plan, I hope it turns out okay :)
Well that is all for now, I hope you are all having a great week!