I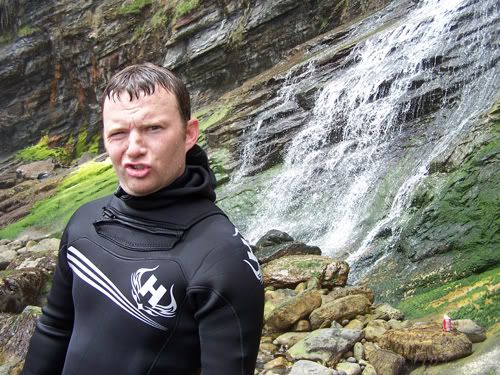 If Mark is going to make these faces, he'll have to live with it on the blog!
I need to update more, I am sorry I have not been! We have been doing just fine here. Our friend Nate came by to visit last week and brought cute Trey with him. It was fun to see them. Mark and Nate went out to the coast one day and to OMSI another. The kids were able to go with them, and it was fun!
This weekend our friends Matt and Charissa came up and we went to Short Sands for the day Saturday. Mark got a new surfboard from Matt, and he says it's a super nice board. He's excited to have it. We need to get some pictures of it.
Here we are at the beach, lots of pictures :)