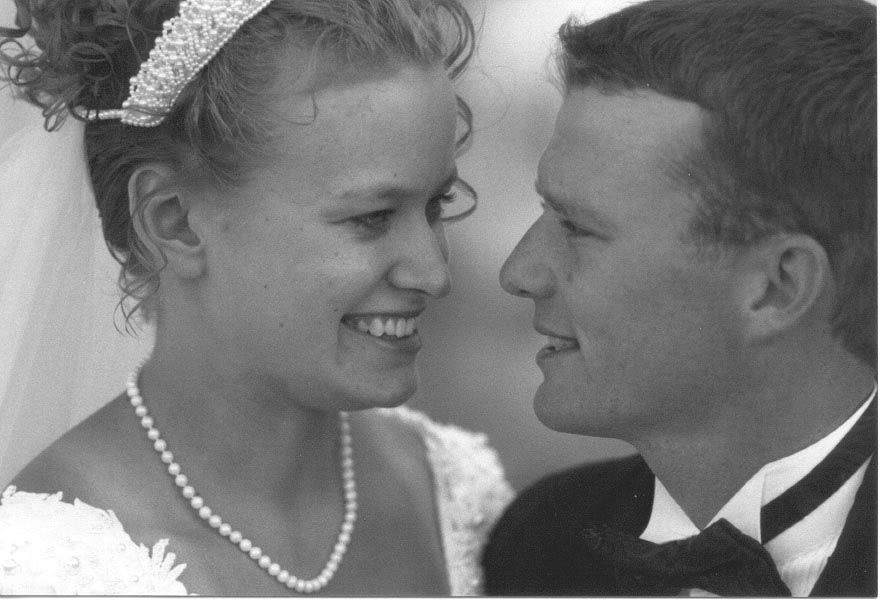 Mark and I have been married 9 years as of today. 9 years is pretty good, and everyone looks shocked when I say 9 years, because I get the question "how old are you??" and think I was married when I was 15 or something :) I was 19 when we married, and Mark 24. I think back now and realize how young that really is you know? I got married one year after I graduated from high school. Sheesh.
Anyway, we are loving life. Mark and I have been through some hard stuff, like having kids one year and one day apart, moving a million times, graduating from college with two kids, working full time through all of it. Life has been totally and completely wild! And I am never ever going to regret it. I am so happy with Mark. He is my rock.
He is out of town for our anniversary, and left me a surprise yesterday. I came home to this hanging from my upstairs hallway... I was like... "uh, what in the heck is that??"
And I get a little closer to see all of the pictures of us all over the flowers.
He wrote a sweet note about how the flowers represent the awesome times we've had together. I love Mark, he's so fun!