While reading through a Coastal Living magazine, it had something like 10 best hidden beaches in the USA. Well, they had Indian Beach listed, and thanks for making not so secret now :P We go to this beach 90% of the time if we do go to the coast, it's a beautiful beach, it has a big lighthouse a few miles out on a rock called Tillamook Head, and lots of tide pools to play in if the tide happens to be out. We went last Monday for Labor Day. The tide happened to be way out, which we hadn't seen before, so we had a fun time!
Big Mussels!
Starfish ahoy!
The summer sun makes their hair white! So cute :)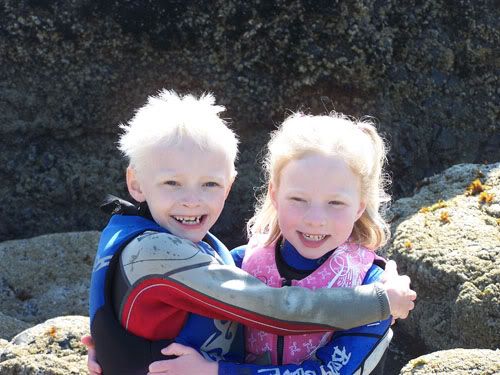 Tillamook Head lighthouse, way out there...
There's a better look, I zoomed in for you.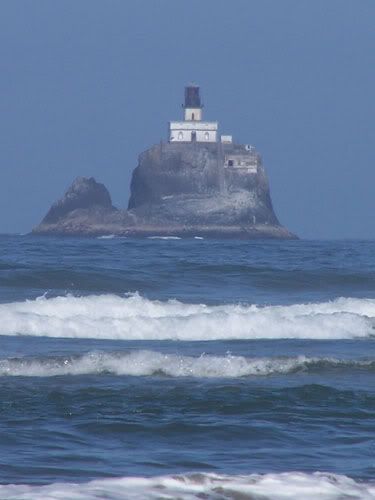 It's gonna eat me!!!!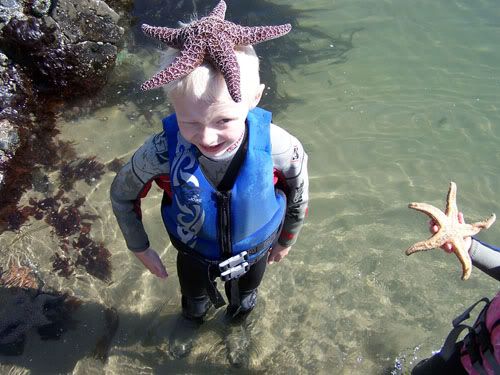 Summer is here yay!!!!