My sister Nikki, and her hubby Dan are finally parents (yay!). They had their baby on Sunday May 3rd. We were in Bend, Oregon for the weekend, I was able to talk to them that morning, and hear about it. Everything we fine with the birth, and they had a girl. Her name is Lilyanne Nicole. And she's so cute! I left my kids and Mark at home, and went to visit Lily for 5 days. It was so good to see my family.
On my way to Colorado, I had a 4 hour layover in Salt Lake. My sister in law Melissa came and got me. I was happy she did, because we had a fun 4 hours! We went to see Aunt Phyllis, and we totally surprised her. I love doing that. After seeing her, we went and picked up Grandma Painter for lunch. It was a great afternoon.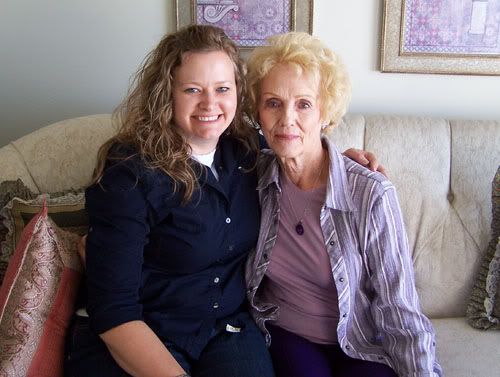 Look at cute Melissa, she's due to have a baby mid-June.
Casey even made it us to visit. It has been too long since I've seen him. I am glad that he came.
I had fun with Nikki and Lily. We spent a lot of time talking, and me watching Nikki adjust to having a baby… believe me, it's an adjustment. It brought back a flood of memories for me, and I was glad to have been able to be with them for awhile when Lily was so new.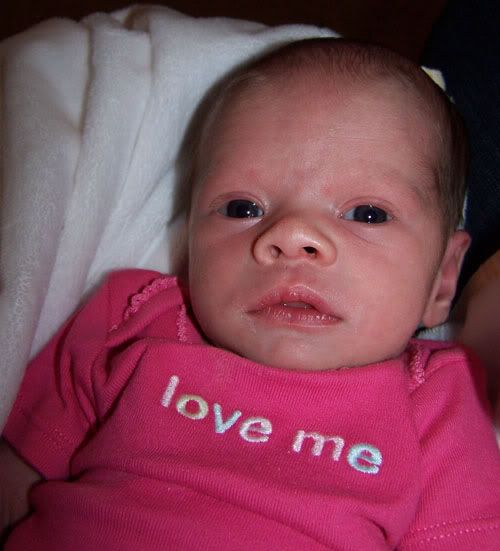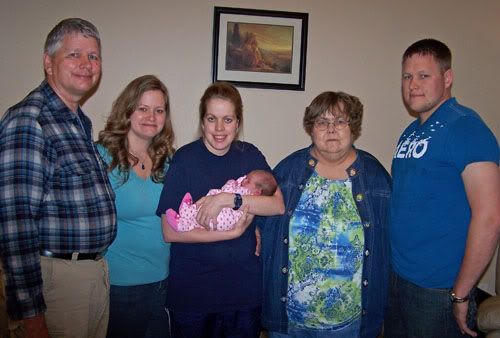 When I returned home, my kids were pretty happy to see me. It's good to know I am loved :) Mark even went grocery shopping while I was gone, I am impressed LOL!