Lots happening here... which explains the lack of posts, I can't keep up!

Curren is having fun with his hair...
Mark caught lots of albacore Tuna fish, YUMMO!
My cousin Kenny came to visit with his family, this is baby Finn, he's the cutest kid.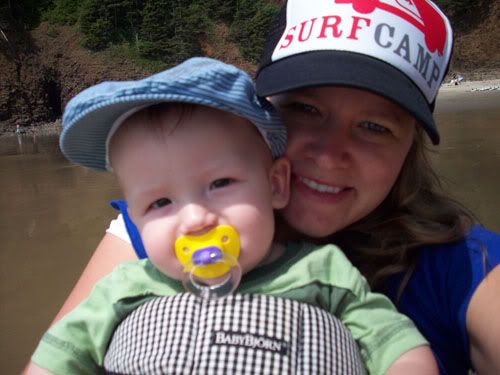 This is River and Jessie waiting to head down to the beach.
Curren and Jessie are growing up, I can't believe how fast.
Mark, this is not how you eat lobster.