The pumpkins grew pretty well this year, we are going to try for bigger ones next year.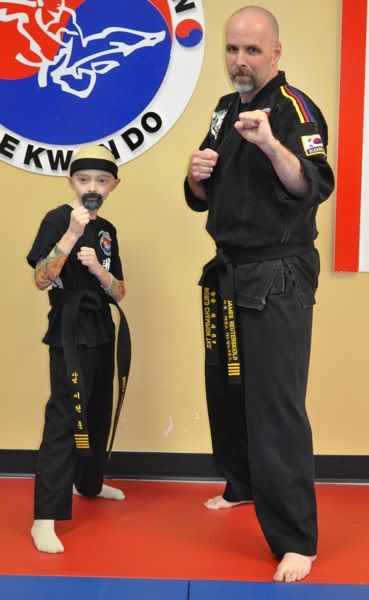 Curren loves his TKD instructor Master Jim. He decided to be "Master Slim Jim" for Halloween, we went to the school that afternoon and had a blast watching the reaction of Master Jim, it was awesome! Master Li let Curren wear his black belt for this picture, which we thought was fun. I love that Curren will do things like this, he just laughed and laughed through it all!
Jessie my E-Vil vampire, emphasis on E-Vil :)
Curren loved our nerdy neighbor, haha!
Jessie's cute cat bat, she did a good job carving it.