After Idaho, and Yellowstone, we drove to Powell, Wyoming to stay with my Aunt Karen, and Uncle Wade. We had such a fun time! They really know how to play :-)
While we were there, we went to the 4th of July parade in Cody. My brother Casey and his girlfriend Sammie drove out to see us, Thank you! We loved that.
Me, Grandma Wagner and Casey
Group Shot!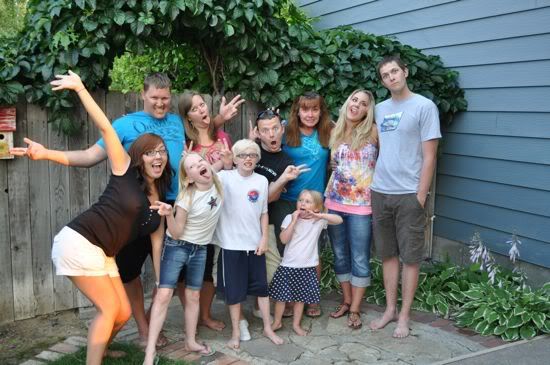 Cheeseballs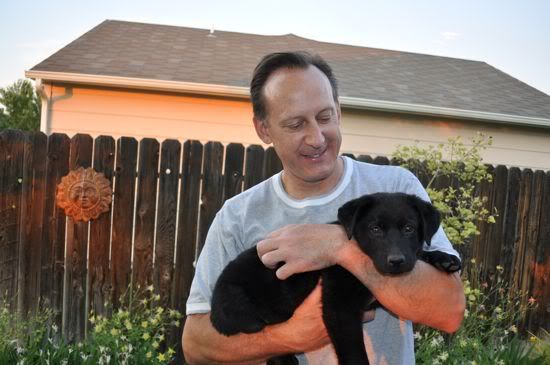 Wade and the piranha puppy Sophie
Kaile, Rustin, Hunter, Whitney and her family were all there too. Grandma Wagner came over for dinner to spend time with all of us. It was so good to see them all again.
Jessie and Brooklyn hanging out in the river while we were fishing.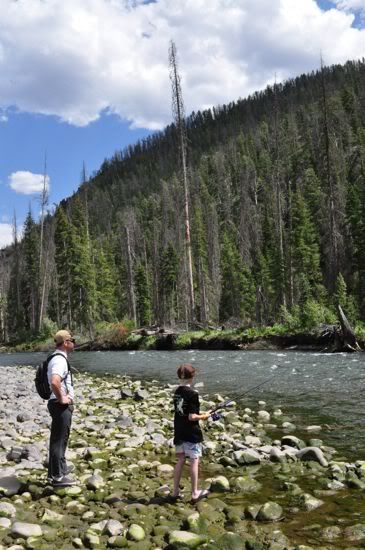 We caught rainbow trout here, yummy!
One day we went for drive to the Pryor mountains, saw this cool old homestead, and wild horses.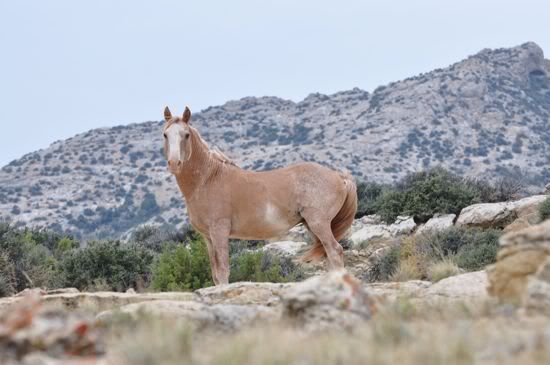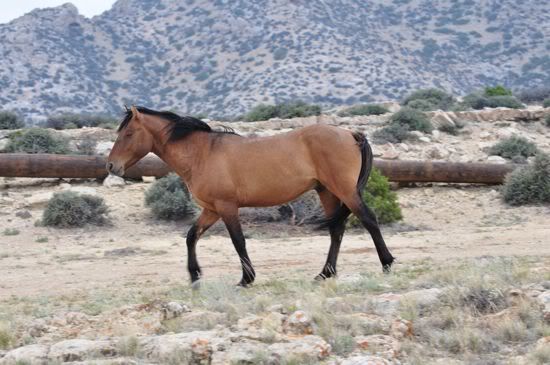 It was a great week in Wyoming, thank you Karen and Wade for everything!!