We were lucky and had totally awesome fantastic superb weather last weekend, I am talking no clouds in the sky, 70 degrees, and no wind. It was so great! We went to the beach on Saturday and had a blast. The kids had fun running up and down the beach. I got a good sunburn. My body was happy finally obtaining the long sought after Vitamin D. Oregon likes to hold out on us with Vitamin D :) I no long look like a ghost, I have color!
This weekend would be completely opposite, with a possibility of snow. That's right I said snow. If it kills my tulips I'm going to have a meltdown. I am glad we haven't planted our garden yet.
Last week was very good, the kids had their birthdays! Curren turned 7 and Jessie turned 6. We took the kids to the OMSI for the day on the 5th. We had such a fun time. We went to see a laser light show, and an IMAX show called Grand Canyon River Adventure. They also had a dinosaur exhibit going on. I love OMSI, we ended up getting a year pass, so we can enjoy it some more.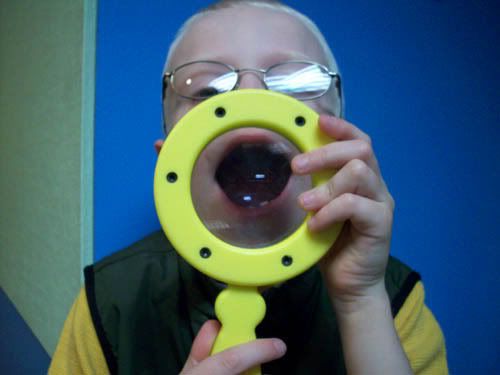 Jessie has been wanting a stuffed animal from Build a Bear Workshop for a LONG time. We surprised her and took her to the mall to make one. She picked out a "snow dog" and had fun with that. She said we went to "Build a Dog" LOL!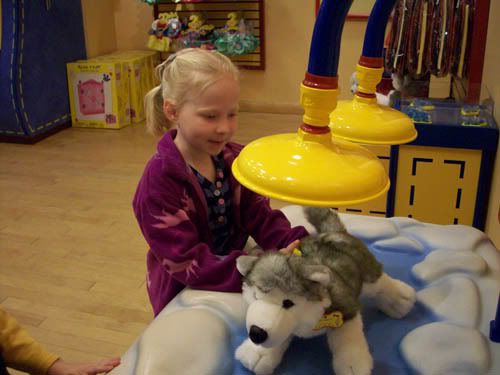 Curren got this cool hat from his Grandpa Stevens, he thinks he's a biker dude now.
Mark and I are going out to dinner tonight, that will be nice. We watched August Rush last night, I really enjoyed that movie, I was crying at the end, it was so sweet! I thought it was a beautiful story, the way they were playing music to find each other.