Here are some more pictures from our trips to West Virginia and Colorado...
Colorado first...
So, first of all, Colorado is beautiful, I really liked it there. Mark & Uncle Dan took the kids to the top of Pikes Peak (big gigantic tall high mountain).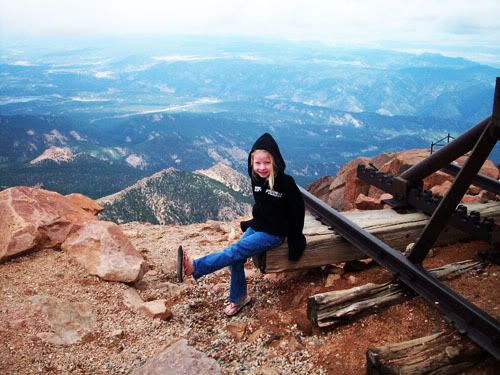 Curren wouldn't smile at all, so Mark made him do it! Ha!
The giraffes at the Colorado Springs zoo were the coolest! You could feed them crackers. Their tongues were a force to be reckoned with. I haven't been too close to giraffes before, but their faces are SO expressive, they have really cool eyebrows.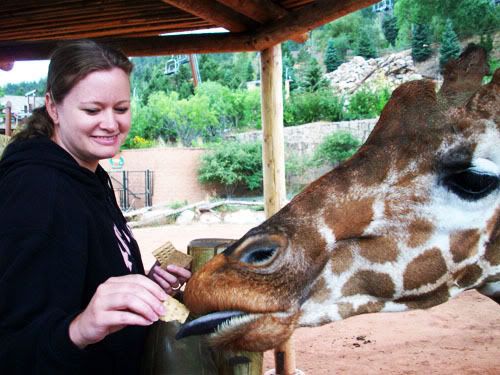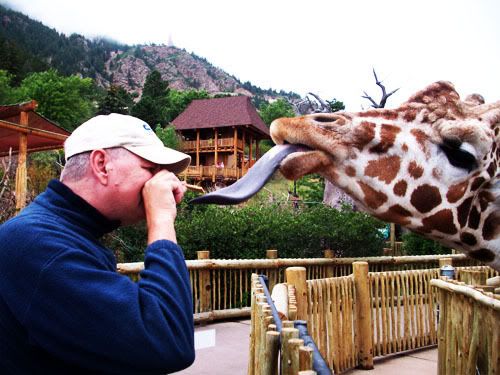 And this Lynx was really neat! It was talking to us.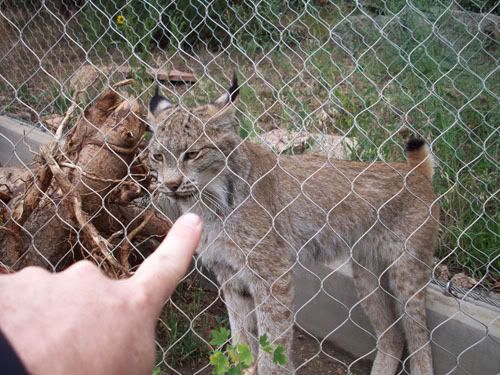 West Virginia... was a huge hit. Aunt Emily had brought some tiny new kittens to take care of, and the kids were in heaven being their mommy. The kittens had to be bottle fed several times a day, and Jessie was in LOVE. In fact the other night right before she went to bed she said "mom, I miss the kittens at Grandma's house, they were my friends"