Since we have Uncle Mike in town, and he hasn't ever been to Portland?!? We had to take him on a drive this fine Sunday morning before church. We headed out on I84 to Bonneville Dam, which is on the Columbia River. The salmon are running up the fish ladders and we had to check them out. The guy working there said over 10,000 went through yesterday!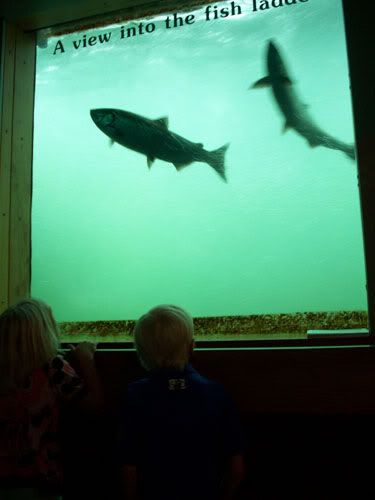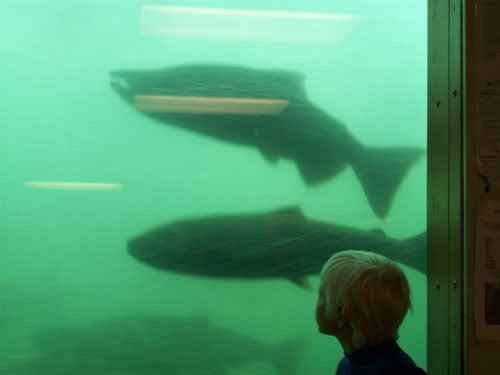 If you live in Portland, go check them out this month! It was pretty awesome to see them all.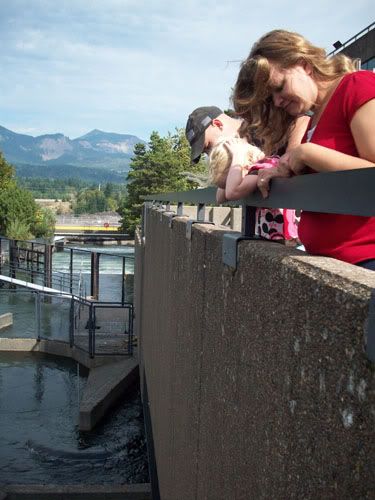 After that we went to the hatchery and saw this huge Sturgeon fish, they can get up to 20' long! Holy guacamole!
After that we bought some smoked salmon because we were hungry...
In other news school started on the 8th, so far, so good! Here we are on the first day of school. I can't believe Curren and Jessie are in 2nd and 3rd grade.