On Labor Day we went to the beach with the Jarvis family, our fave family to hang out with! We always have so much fun when we do things together.
Curren and Jack had a sand war pretty much the whole time we were there...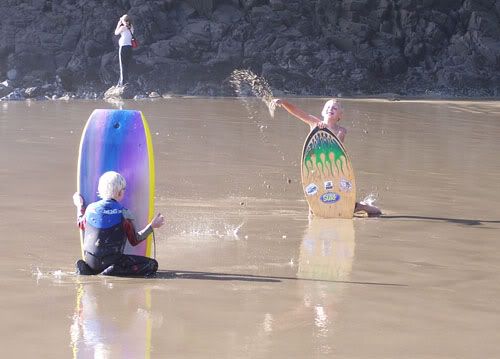 They had enough time in between lobbing sand to pose for me, MUSCLE BEACH!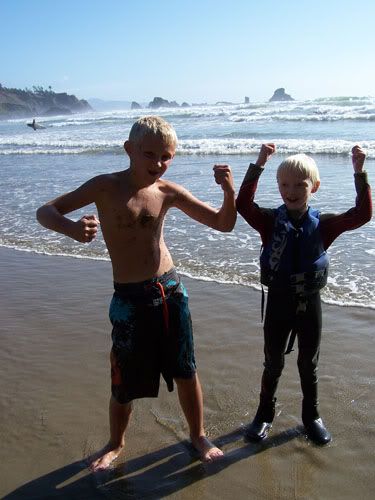 Lily and Jessie became sand crabs.