Our neighbors are great, we do a lot with them. Mike and Stacie invited us to go with them on their boat today because it was SUNNY and GORGEOUS outside! We saw Mt. Hood, Mt. Adams, Mt. Baker and Mt. St. Helens, because it was so clear and SUNNY outside. Plus we saw lots of bald eagles. It was a beautiful SUNNY day.
Did you notice I liked the SUNNY day?? Haha!
This smooshed marshmallow is Mt. St. Helens, look at all that snow.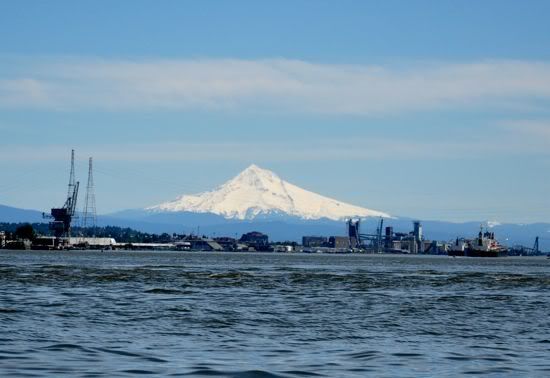 The Mountain of Hood
Curren, the bump on a log.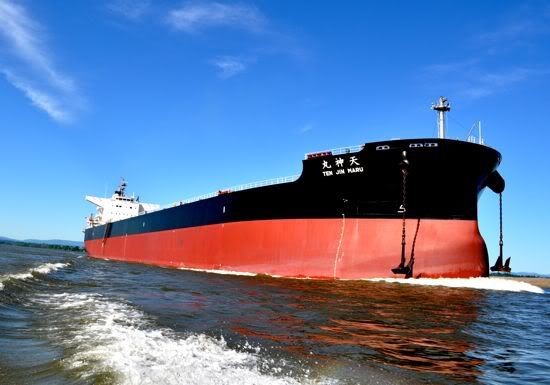 A HUGEMONGOUS OIL TANKER, seriously, this was a huge ship, look at those big anchors on the front! It was cool. There were lots of them going up and down the river.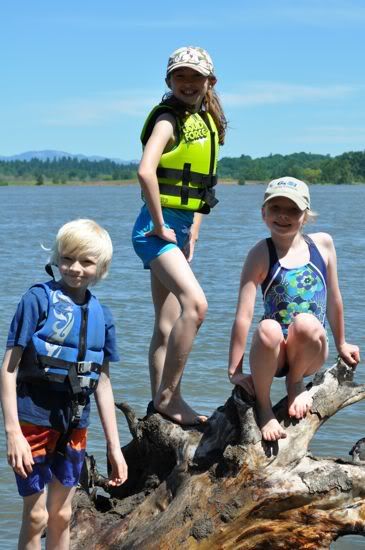 The cute kiddos.
Saint Johns Bridge. It hit 90 degrees today folks, we were all so happy!