Curren has been in Taekwondo for a year now. Every 3 months they invite their students to belt test, and you have a lot of work required in order to be invited to belt test. He tested for his Orange Belt on Wednesday. We are incredibly proud of how well Curren is doing in Taekwondo, he tries so hard at every class and really in enjoying it. Good job Curren!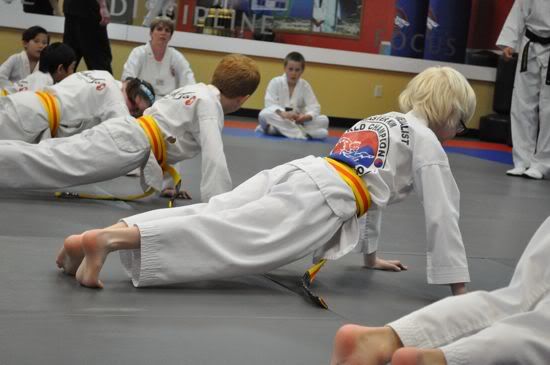 Curren has been perfecting his pushups. He did 150 the other night, with a few breaks. I was really impressed. He was really sore for about 3 days afterwards!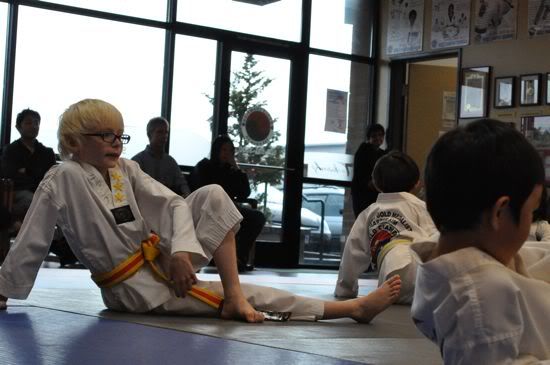 Stretching, he doesn't look likes he's trying too hard here :)
Doing the axe kick, I just like his hair in this photo, it makes me laugh.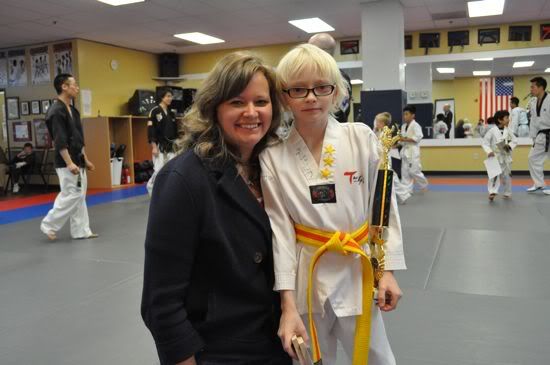 Here is a video of Curren doing the form required for the Orange Stripe belt.