We took a drive on Saturday, a very long drive to Central Oregon. Mark has been itching to get out to
Fort Rock
. Fort Rock is about 5 HOURS from our house, but I am not complaining because it's a beautiful drive, we got to stop in Sisters and I got to go to one of my favorite quilt shops haha!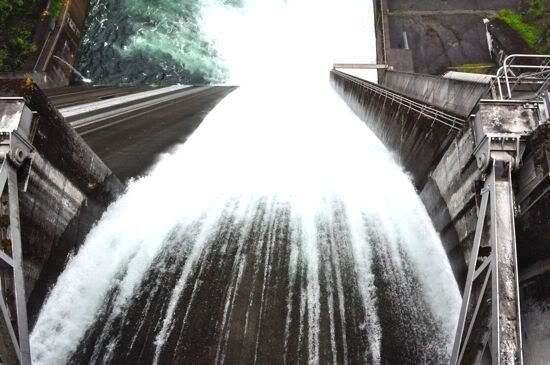 We stopped at Detroit Dam on the way to look at the spillway, it gave me Vertigo big time, looking at this picture gives me vertigo! I feel like I'm falling! Aaahhh!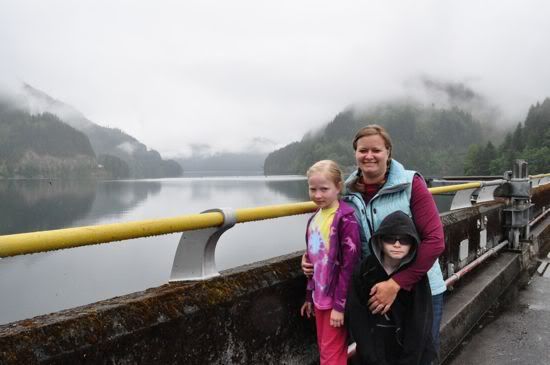 I found this image on Wikipedia, it's pretty cool isn't it?? This is Fort Rock it's awesome.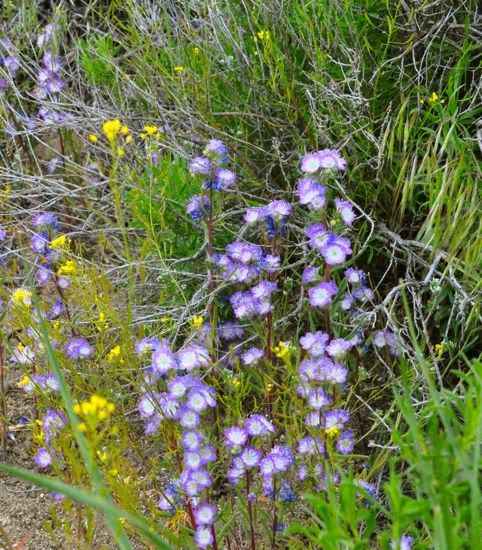 These little flowers were everywhere, and so pretty to look at.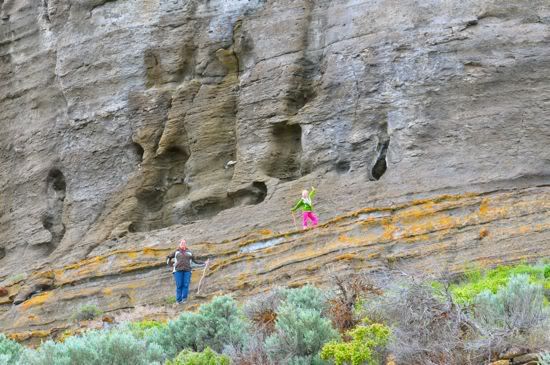 Jessie and I hiking around.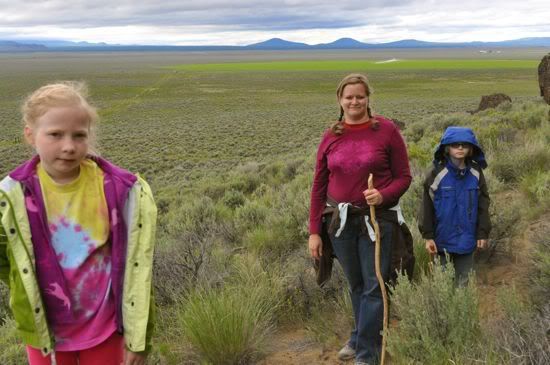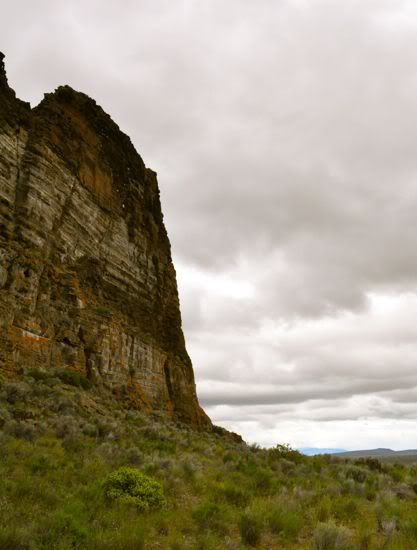 The Rock
Really pretty isn't it? It was so wide open, it used to be a lake you can totally see it can't you?? Fort Rock was in island in the middle of a huge lake.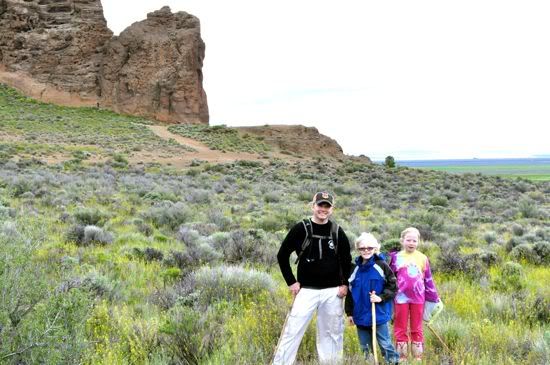 My awesome husband and cute kids. What a fun day!