Saturday and Sunday were pretty relaxing. Saturday Mark, Emily, Curren and Grandpa went to a gun show for the morning. I took Cherie and Jessie shopping, and out to lunch. We all had a good day. That afternoon we went back to the house and played in the pool, had a BBQ and hung out. We had fun with the super soaker, and water balloons, both Grandma and Grandpa got a water balloon on their lap.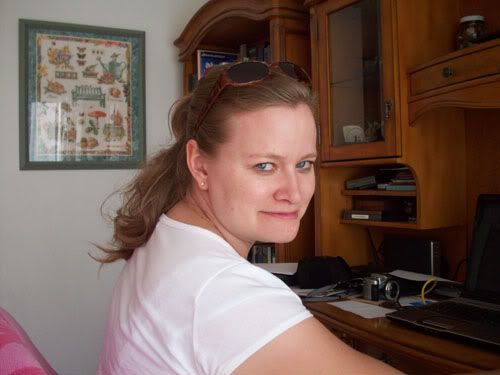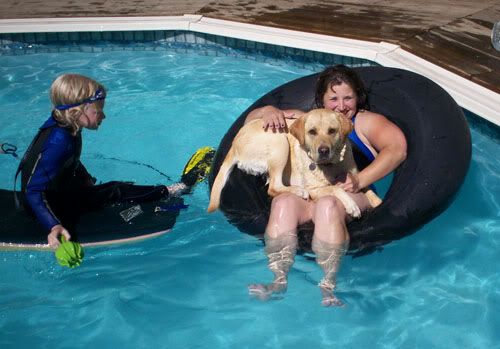 Sunday we went to church and after church Emily and I made a
4th of July cake
. I found this recipe on line at the
Pioneer Woman's
blog. It was delicious!
Monday we went to the coast. We started out in Tillamook and made the trip to the cheese factory.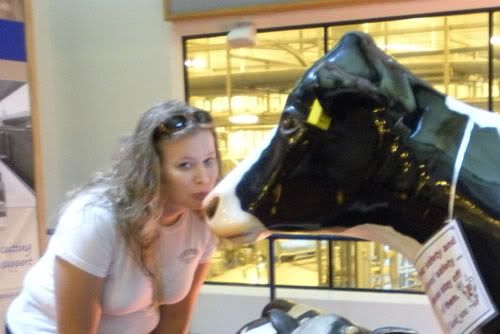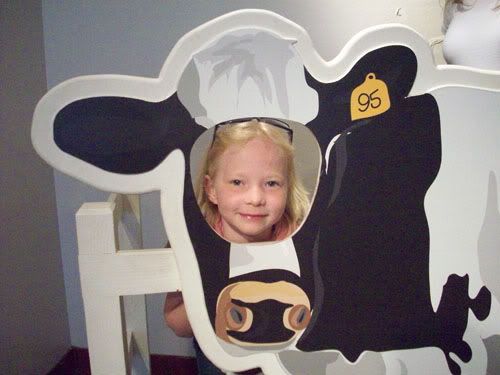 Then we headed up to Cannon Beach to shop and explore Haystack Rock. We were kind of cold and wind blown after the beach.
We made our way to Astoria and Emily had to stop by the Goonie house for a picture. Curren even indulged her with the "Truffle Shuffle" actually, she had to pay him $1.00 to do it! Have you seen the movie The Goonies? If not, you have lived under a rock for your whole life. The Goonies was filmed in Astoria…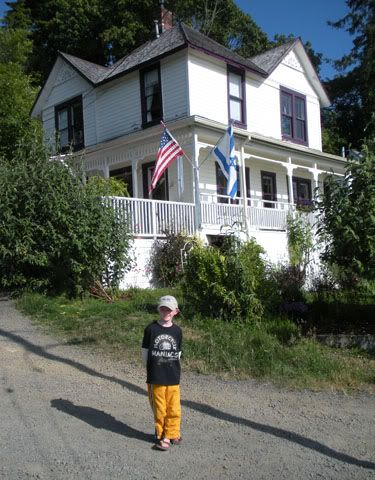 Tuesday they had to go home, they had a long trip ahead of them. We had so much fun, and can't wait to see you all again! Thank you for visiting us we love you!