Mark's mom, dad and sister came to visit this past week. We had such a fun time. They got into town on Thursday afternoon. We went out to dinner at
Rock Creek Tavern
. It's out by our house in the country. It was a really neat place to go, and the building was beautiful.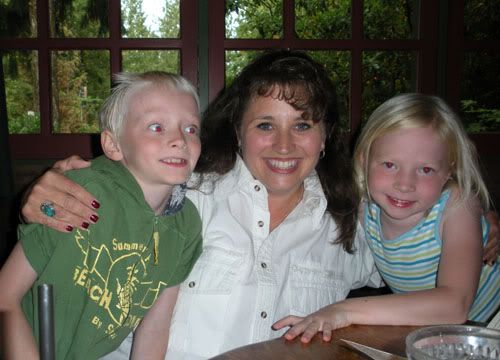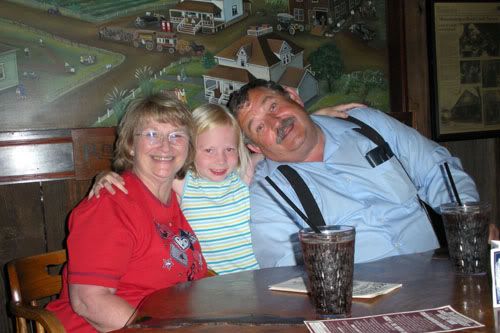 I really wish Mark would take a nice picture once in awhile *sigh* I think it's a lost cause.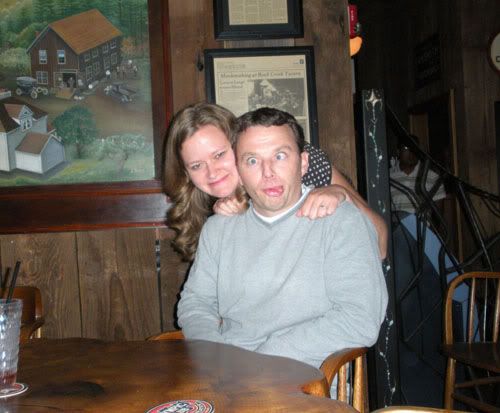 There was a cool mushroom lamp made from wood, isn't it pretty?
After dinner I took the girls to the
International Rose Garden
. If you come to Portland in the summer, you have to come here!
I look like a tall giant compared to Mark's mom and sister!! :D